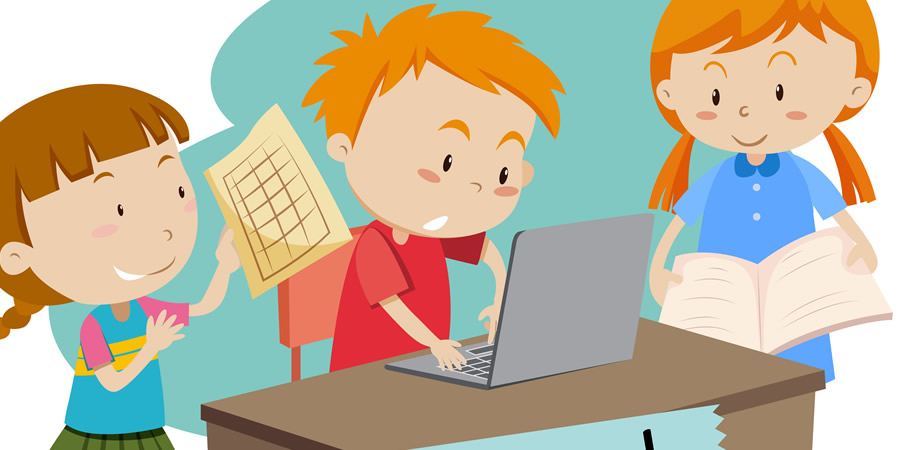 Long-Tail Keywords
How to Find and Use Them for SEO and PPCs
Did you ever wonder why ranking on Google is so tricky and require a strenuous effort to target a specific keyword?
Unlike the process, the answer is not complicated; there are more than 1.76 billion websites online right now, creating considerable competition in search engines. Of course, these all websites are not active, but still, the number is enormous.
| | |
| --- | --- |
| Year | Total Number of Active Websites |
| January 2019 | More than 182 Million |
| January 2018 | More than 171 Million |
| January 2017 | More than 172 Million |
| January 2016 | More than 170 Million |
Even though website hosting is gaining some popularity, Worldwide Internet Users are also increasing in a substantial amount.
As per the International Telecommunications Union, 53.6% of the world population uses the internet created revolutionary ways for your website to grow firmly under the grip of your targeted keywords.
| | | | | |
| --- | --- | --- | --- | --- |
| Users Graph | 2005 | 2010 | 2017 | 2019 |
| World Population | 6.5 Billion | 6.9 Billion | 7.4 Billion | 7.7 Billion |
| Users Worldwide | 16% | 30% | 48% | 53% |
| Users in the Developing World | 8% | 21% | 41% | 47% |
| Users in the Developed World | 51% | 67% | 81% | 86% |
These statics show that most of the developed world uses the internet for their needs and your website would rank undoubtedly, the product would be in demand for sure if you apply continuity with some tactics to appear in search results.
In order to achieve ranking, you need to understand some Google algorithms based on Search Engine Optimization (SEO). Our SEO guide is here to keep your website above the competitors by creating an outstanding SEO strategy.
Keywords are the basics of SEO and occupy an essential place in any SEO campaign; choosing the right keyword in your category is more than necessary for a business. Firstly, you need to study the types of keyword.
Types of Keywords
There are three types of keywords specifically.
1. Short Tail Keywords
These are one-word containing keyword with maximum difficulty in search engines. Short tail keywords have the most competition, high cost, and lower conversion rate. However, when it comes to volumes, Short Tail Keywords are most beneficial because they provide plenty of organic traffic once your website is ranked. These keywords are often preferred for multinational companies such as Coca Cola, Microsoft and TCS because they have already gained extraordinary population, so easy for them to rank: but for fresh businesses, it may take some extra time to rank.
Some examples of short tail keywords are
• Websites
• SEO
• Content
• Laptops
• Marketing
2. Middle Tail Keywords
These are two-three words containing keyword. They also show difficulty in ranking because they are competitive and costly, not like short tail keyword but their search volume is considerable. For example
• What is SEO
• Best Android Phones
• Affiliate Marketing
• Inspirational Books
• Professional Photographer
3. Long-Tail Keywords
These are four or more words containing keyword. Long-tail keywords have significantly less competition and cost. They also have a high conversion rate because it specifies the content over the masses and generates you more traffic. Most webmasters prefer long-tail keywords for a growing website, but they just had to face low volume in searches.
After knowing, what are long tail keywords; you can extract and use them for your ranking by following some patterns. Your keyword depend on what you are selling and where, but they are more eligible for easy ranking and selling your products.
Here are some long tail keywords examples.
• How to do SEO
• How to Get Organic Visitors
• Free Websites for Inspirational Books
• How to Sell Your Products on Amazon
• Best workouts for Muscular Body
Why Long Tail Keywords are Important
There is no denying that Long-tail keywords are the most effective and compatible option to get your desired audience. Setting up your website with Long tail keywords is a better strategy for a long term business because they have searched frequently, and their account is 70% of all web searches.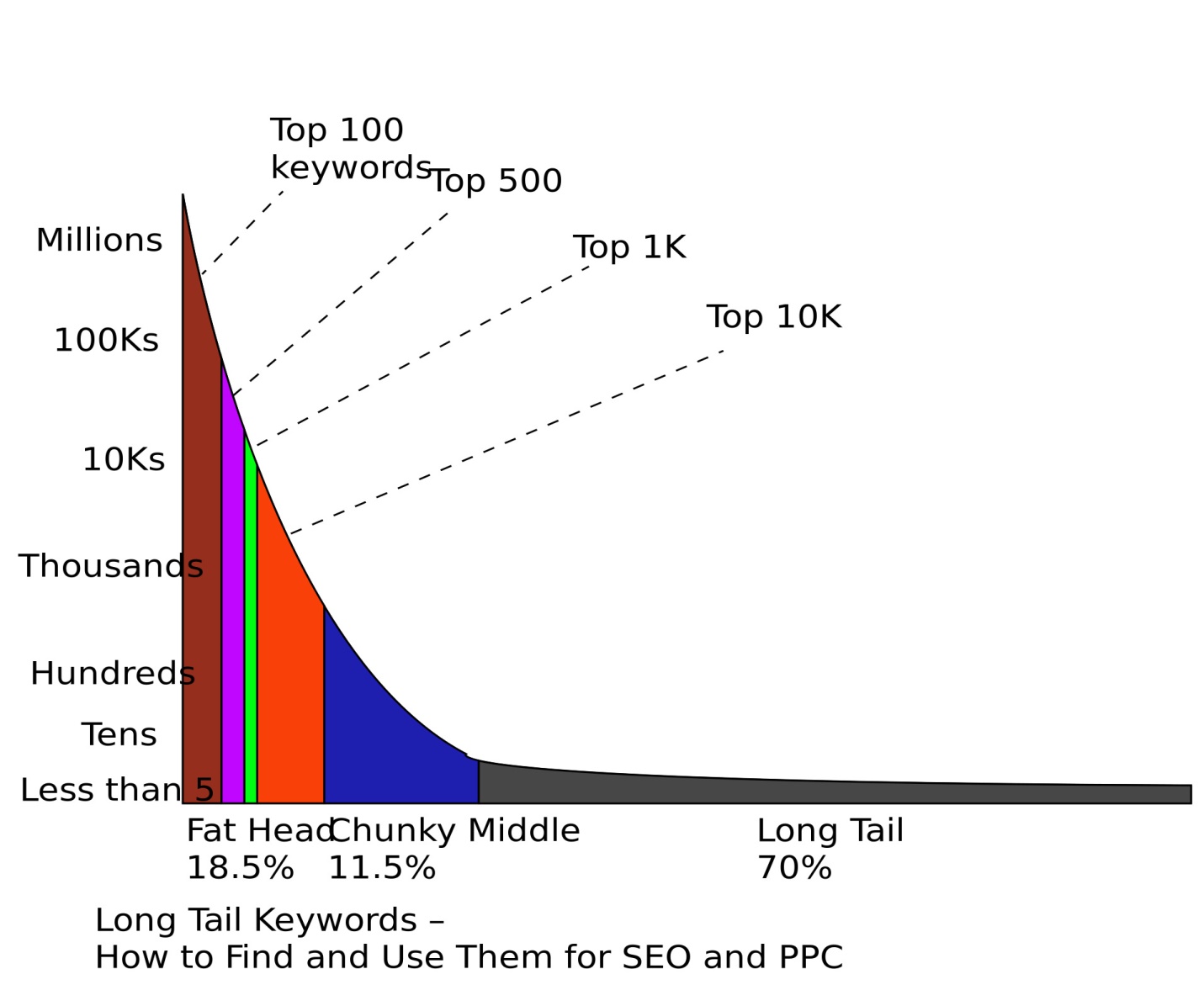 Traffic searches are increasingly getting towards long-tail keywords because most websites are visited through mobile devices, and natural language is more persuasive and appealing.
A Google searcher never knows about keywords and algorithms of ranking, but he just tends to search his query by feeding a sentence explaining his need; that sentence is more specific and relevant to some content on Google with long-tail keywords. And that's how a visitor led through Long tail keyword is more likely to make a purchase.
Long Tail Keywords are Less Competitive
Why do we create an SEO campaign for our website? It's obvious! We want to outrank other sites and appear in competitive search engines. But isn't it an even better idea if we lower the competition by choosing such targeted keywords which ranked for less difficulty. Let me further elaborate.
For example, a short tail keyword like," Seo" has over 800 million search results in Google
It means your website has to face competition against 800 million pages before ranking #1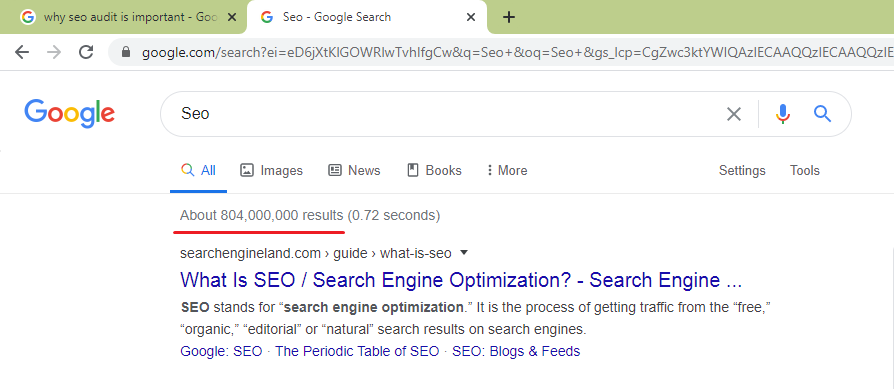 On the other hand, long-tail keywords such as "why SEO audit is important" have 7.28 million results, which are far better from short-tail keyword.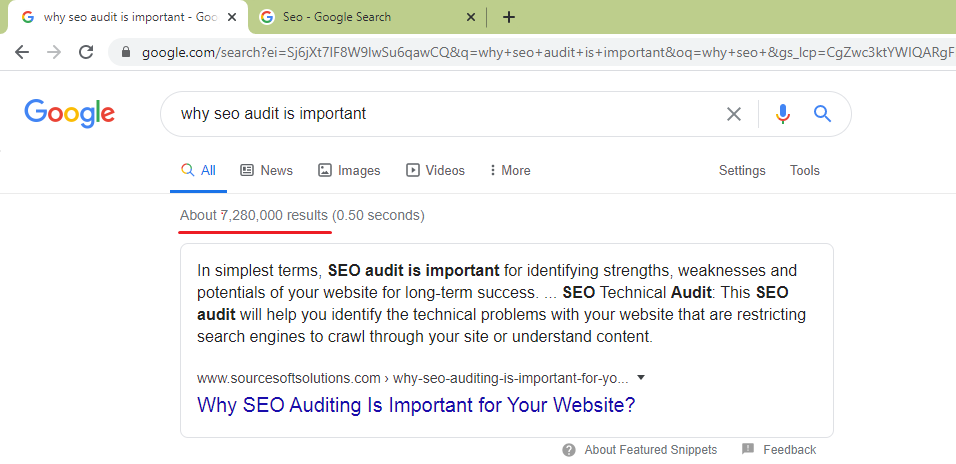 The same ranking process applies to Google Adwords (PPC). Long-tail keywords would show less difficulty and require a cheaper amount to bid.
Long Tail Keywords have High Conversion Rate
Other than the competition, long-tail keywords also convince your target audience to consume maximum products or services. They are not just long phrases, but also more specific for creating exceptional ways to increase your conversion rate.
If you have applied Google Adwords (PPC) to your website, then you have to pay on every visit of your page. If your site is ranked for an irrelevant or short-tail keyword, then there are meager chances that the visiting audience would make a purchase.
Suppose you are an online fitness website that offers multiple plans. You have paid for a costly short tail keyword "exercise plan" but, maybe the visitors just want to check how it is? Or why is it necessary to exercise? And do not want to buy your any exercise plan.
On the contrary, long-tail keywords such as "30 days online exercise plan" would drive your website such a targeted audience that really wants to buy your plan; at least, the conversion rate would be higher than short tail keywords.
So, it is easy to survive with Long-tail keywords, especially if your ranking deals with Google Adwords PPC.
How to Find Long Tail Keywords for SEO and PPC
As we discussed, whatever the niche, size, or age of your business, Long tail keywords should be a priority concern of your SEO campaign.
Long-tail keywords could be a header, subheader, or even title itself because it is flexible in nature. Once you have understood the attribute of lead driving long-tail keywords, you need to analyze how to find them.
There are no hard and fast rules for evaluating long-tail keywords for your website or business. Although, it is required to analyze your business, niche, or audience appropriately to decide which keyword would suit you the most.
Monitor your Analytics
Your analytics will help you access every detail of the website. There are multiple purposes of Google Analytics, but for creating an SEO strategy, we will focus on traffic sources function.
Google Analytics will tell you which keyword phrases driving your visitors and what is the most visited page of the website. It individually counts every search that led you to your audience and places it in traffic sources option so you can directly peruse them.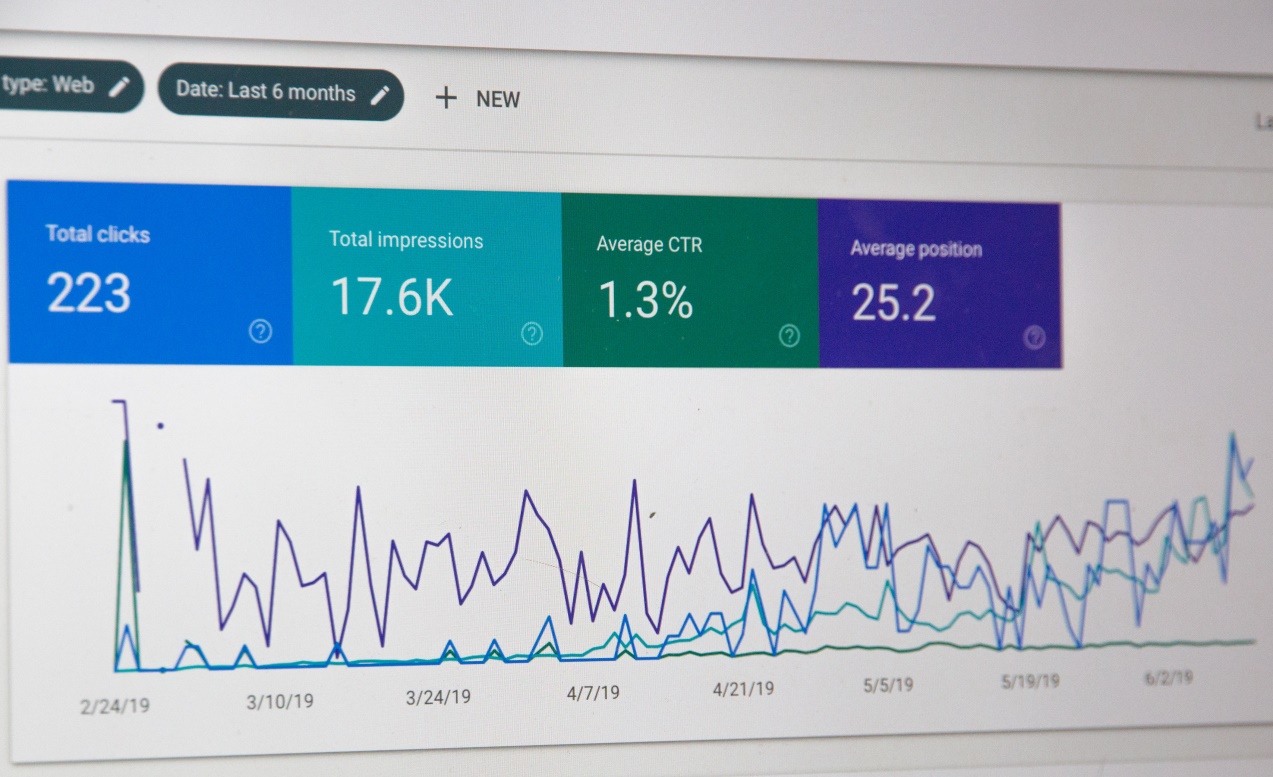 By determining your traffic searches, you would be able to collect a bunch of long-tail queries. You might notice that some keywords are not focused on your content but still driving some traffic. You can target them as well to increase the proportionality of your audience to a great extent.
Monitor your Search Query Reports
Search query reports worth evaluating if you are managing a PPC campaign in Google Adwords. It works the same way as Google Analytics does, but you can even extract some more pros.
Your Search Query Report shows you the keywords that caused traffic to your website. The bonus feature is, you can further track which keyword is driving leads, not just traffic. Therefore, you can simply target high converting long-tail keywords.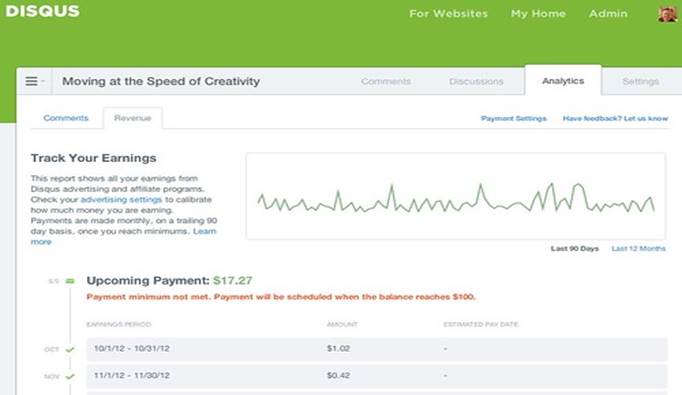 You have to be extremely careful while bidding for a keyword because short-tail keywords have lower conversion rates, and the Average Cost per Click (CPC) on Google is $1.50 roughly. CPC rates are different from business to business. It starts from pennies and goes as high as $250 per click!
Use Google Suggestions and Related Searches
Google itself offers some insights into the most searched long-tail keywords whenever you are typing something in the search engine. Its Google's very own suggestion that automatically appears from what other people have explored. So you can get a good reflection of what is most searched long-tail keyword relating to your niche.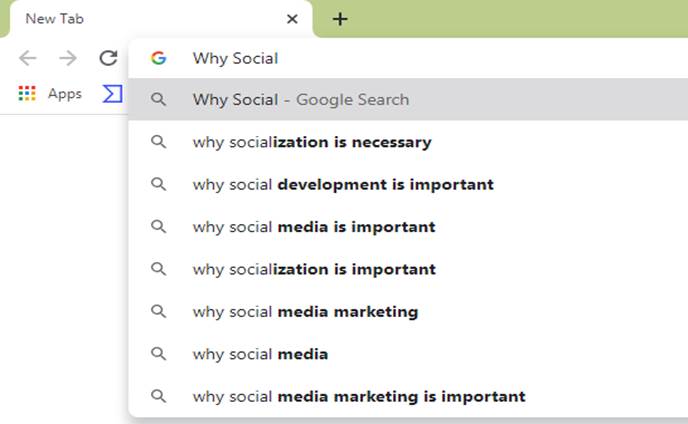 Google related searches also works on the same principle, but the related searches appear on the first page, bottom of the SERP. These keywords sometimes appear most effective; you can choose any one of them, Google that one, get some more, Google one again from the new list, get some more. This way, you can sum up a bundle of long-tail keywords with proven searches.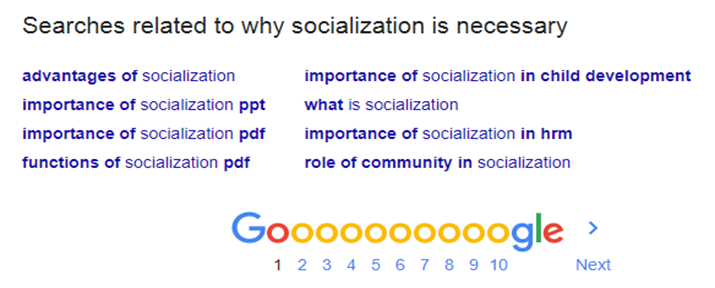 Keep an Eye on Query Box
This is another way to find long-tail keywords. They have some particular question keywords related to your search; that is why there written: "People Also Ask."

Follow Google Trends
If you are running a PPC, then you must have establishing or established the business for a particular product. But, if you are an evolving blog, then you need to follow Google trends.
A Blog always seems to be the best option to rank in SERPs. It works as the cornerstone of any content marketing strategy. A new blog can be ranked easily through long-tail keywords and Google trends.
These Google trends can be about anything. Like, you can blog about pandemic disease according to the current condition. Your primary purpose is to target long-tail keywords and trends that provide a great push to your website.
Try Quora, Wikipedia tactics..
You have visited Quora and Wikipedia, but did you ever notice that most of their questions and subheadings respectively are long-tail keywords.
Here you can see that the Quora question "How can you learn faster" is a compelling long-tail keyword.
You can log-in to sites similar to Quora such as Yahoo! Answers, Hubski, etc., to develop a mind of keywords and keep tracking them to generate some more accurate leads for your business.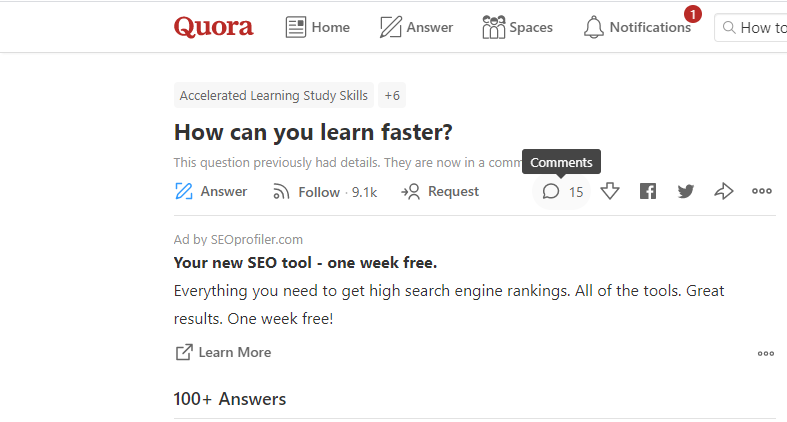 The technique of Wikipedia is to attract maximum visitors by linking their long tail keyword sub-headers to multiple pages. You can see that there are four sub-headers shown on the same page so a visitor can relate purposely and spend some more time to decrease their bounce rate. You can use their keyword-based subheaders as they are of high quality.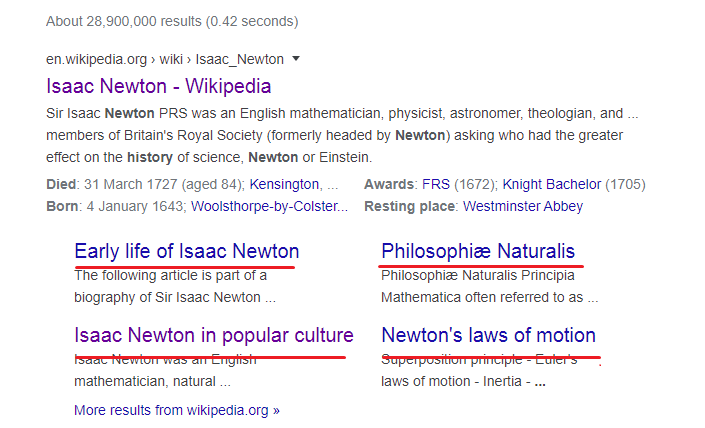 Long Tail Keywords Research Tools
To ensure proper statics of Google ranking pages and to extract their keywords, you need to work with long tail keywords finders.
• SEMrush
The functions of SEMrush are comprehensive; they can't be even mentioned in this article. But, their keyword research tools worth discussing here. They always leave their clients impactful with a treasure of keywords to build website pages around for years to come. From the topic research tool, organic research tools to the new keyword magic tools, their service is boundless.
• Google Keyword Planner
It is user friendly and one of the most effective keyword research tools. They have two different tools for your desired long-tail keywords: "Discover New Keywords" and "Get Search Volumes and Forecast" to generate thousands of potential long-tail keywords.
• Ahrefs
Ahrefs shows keyword statics with more depth. They recently introduced their new and improved "Keywords explorer" that dig out all the information about every single keyword.
Thereby, Long Tail Keywords can Thrive your Business.
After visualizing awareness of your brand, consideration of your product, preference of your website, and purchasing power of your audience, you can choose various long-tail keywords to rank with less difficulty and high conversion rate in SEO and PPC as well!